RELATED PRODUCT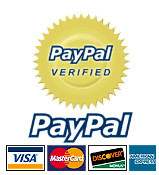 Geneva Locking Mailbox

- $179.00


The Geneva® combines an elegant Swiss-inspired design with innovative delivery and rear access doors to create a mailbox that will enhance the décor of any home. The Geneva features a large-capacity, locking door that ensures parcels remain secure, and features a locking rear access door that, when mounted curbside, prevents the need to enter the street to retrieve mail. Accented with beautifully intricate cast scrolls, this mailbox is constructed of die cast aluminum and galvanized steel and is fully powder-coated prior to assembly to prevent corrosion and withstand the harshest weather conditions.

The Geneva Mailbox can be mounted on almost any mailbox post, but we also sell the post designed to match the mailbox.

The round post with the decorative base comes in all four Geneva Mailbox colors. It's a 3" round post with a separate decorative post base cover.


Geneva Mailbox with our matching aluminum post.

Colors: Black, Bronze, or White

(The SAND color is discontinued)

Mailbox Dimensions:
16" wide x 15: deep x 15" tall

Decorative Mailbox Post: $149.00
Available in all mailbox colors.

Post color will match mailbox.

You can add vinyl-cut house numbers to one, two, or three sides.

They are mailed separately with easy peel-n-stick instructions.





Black Geneva Mailbox

Bronze Geneva Mailbox

Sand Geneva Mailbox

White Geneva Mailbox


White Geneva Mailbox with Decorative Mailbox Post




Below is a photo of the Decorative Mailbox Post we sell with the Geneva Mailbox.
The actual post extends 18-20" below the decorative base (not shown).
This 18-20" length is what actually goes down into the ground.