RELATED PRODUCT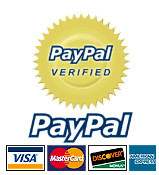 MB901 Heavy Duty Locking Mailbox - $239.00


(includes locking insert)





We have taken a popular vandal-resistant mailbox and added a custom-made lockbox to create what we call the "Heavybuilt - Lockbox". The mailbox is constructed from 1/8" steel plate with a heavy duty stainless steel hinge, and recessed door. Baseball bat weilding vandals will get quite a shock when they try to whack this mailbox. We have added a lockbox to combat mail-theft.

Add a matching basic aluminum post for the most rock-solid, vandal-resistant set-up we sell. The mailbox is available in either black, white, burgundy, red or green. The post is available in black, bronze or white.

Standard Post: $129.00

Decorative Post: $239.00


Personalize your mailbox with vinyl lettering available in black, white, silver, or gold.

The mailbox measures 8" wide x 10" high x 21" deep. The lockbox measures 7.5" wide x 6" high x 19.5" deep.

The lockbox slot measures 6.25" wide x 1.5" high. The weight of the mailbox/lockbox is 36lbs, so you better have a strong post.

For more i nformation on mailbox lockboxes, click the link in the menu at left.

Vinyl Address Prices:

Layout #1: $10.00
Layout #2: $20.00
Layout #3: $25.00

Price includes vinyl for both sides of the mailbox.
Vinyl rated for 7 year exterior use, but lasts longer.


Standard Aluminum Post - $129.00

Available black, white, or green.

Less Parts=Less Parts to Break.

Has four pre-drilled holes in the top of post that match the four holes in the mailbox floor. Simply bolt them together for a mailbox / post connection I have never seen broken.

Decorative Aluminum Post - $239.00

Pictured with Belmont Mailbox.

Fits the Heavybuilt perfectly.