MB4325 Small Roadside Locking Mailbox- $149.00
Click to See Large Roadside Mailbox
SMALL ROADSIDE MAILBOXES - U.S.P.S. APPROVED

Made entirely of aluminum, roadside mailboxes feature both a front and rear access locking door.

Available in a powder coated black, white, silver, or green finish, each unit includes an outgoing mail tray, a lrock with two (2) keys on each door (keyed alike) and an adjustable red signal flag.

Mail is deposited through a non-locking access panel on the front. Roadside mailboxes can be mounted on the optional bolt down post or in-ground post or in-ground cap-top post.

Roadside mailboxes can also be mounted in columns, masonry or walls.

Non-locking thumb latches are available as an option upon request.
If you swap out one (1) lock, the surcharge is $10.00.
If you swap out both locks, the surcharge is $20.00.
Just put a note in the "Comments" field when checking out.

Roadside mailboxes are approved for U.S.P.S. curbside mail delivery.
Dimensions 12.5"W x 13.625"H x 18.25"D. Weight: 25 lbs

Roadside Mailbox: $149.00

Single Pedestal Mailbox Post: $99.00
Single In-Ground Standard Post: $99.00
Double In-Ground Standard Post: $159.00
Triple In-Ground Standard Post - $189.00
Single Deluxe Post: $159.00
Double Deluxe Post: $189.00
Quad Deluxe Post: $219.00




TO ORDER: Change the "0" to the
number of items you need to buy.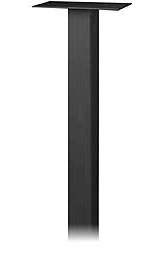 Standard Top Mount Post
Available Bolt-Down Pedestal or In-Ground Post:
$99.00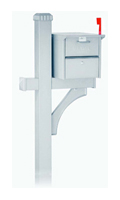 Deluxe Post:
cross-arm post
(mailbox sits side-saddle)
Just dig a hole: $159.00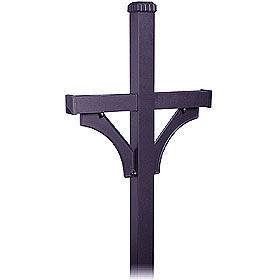 Double Deluxe Post:
(mailboxes sits side-saddle)
$189.00